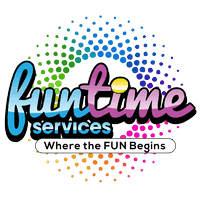 Funtime Services
10117 S Mandel St
Plainfield, IL 60585
Call Us: 630.922.6100
Text Us: 630.492.1192
We are your event specialists.
Yard Display Request Form
Thank you for visiting us to put in your online decor and/or yard sign request. Thank you for allowing us to serve you and we look forward to delivering to you very soon.
Filling out this form today is your first step in allowing us to customize your yard sign request.
---
---
We have 3 divisions to handle all of your event needs: Rentals, Entertainment and Decor.
Please feel free to CALL us at 630.922.6100 with ANY QUESTIONS.
You can also TEXT us at 630.492.1192.
VISIT US ONLINE at PartySaver.com to order online and see ALL the things we have for your next event.